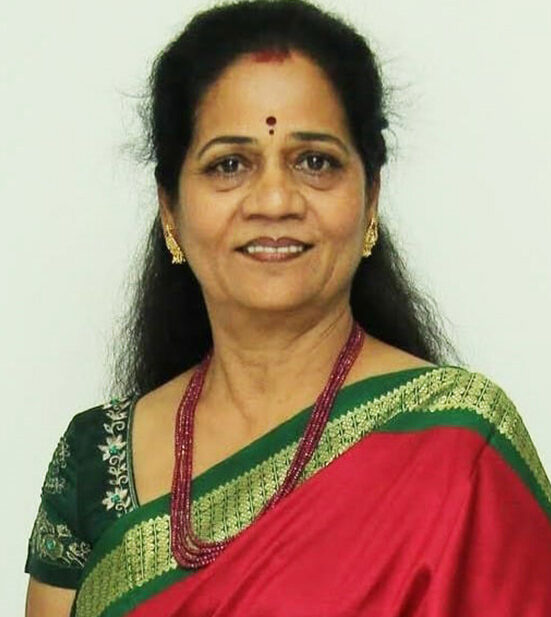 Our mentor Sudha Subramaniam joined BYST with a bag full of expertise over a decade ago and has motivated more than 600 aspiring entrepreneurs on their road to glory ever since. But, Sudha's story is an even more glorious one in itself.
Hailing from Chennai, Sudha Subramaniam has a stellar experience of over 30 years in competitive business markets. She holds two Masters degrees – one in Public Administration and the other in Inclusive Education. She received a Pitman's Certification in Higher Accountancy from the U.K., holds a couple other certifications along with being a certified Senior Mentor from LEEDS University, UK.
If you think her academic years look stunning then you are in for more surprises in her professional years! She is an entrepreneur, administrator, marketer in insurance and finance and NGO management. She combines her academic knowledge with technology to make her work stand out in a heavily digitised world.
"My Dear Sudha, you have brought into our country the best available expertise in this area. I congratulate you", said Sudha's mentor – Padma Shri, Padma Bhushan, Vibhushan M.S. Swaminathan, who is the Father of Green Revolution and the Founder-Chairman of MSSRF.
Sudha has been contributing in the fields of education, healthcare, upliftment and empowerment through her presence. She has played instrumental roles in bringing about changes to the marginalised communities in the private, government and corporate sectors. She is a true changemaker indeed!
One of her mentees, Divya Om Prakash, runs a paper bags manufacturing company. Divya and her husband started their company, M/s Divya Lakshmi Enterprises, with a self-funding of Rs.50,000 in 2019. They had been dealing with imported GSM papers because of their better quality but their profit margin was not impressive. It was with Sudha's help in digitally marketing the products along with efficient costing strategies and accurate product pricing that the business flourished in no time.
Sudha has a knack for identifying the right clients and to understand their requirements. She crafts her inputs accordingly to cater to the clients' needs, thus ensuring favourable business outcomes. She puts together traditional ways and contemporary innovative business development techniques. This practice is helpful in maximising profitability without compromising on human-centricity or on corporate responsibilities.
Sudha's eyes always aim for nothing less than the stars and she would not have it any other way for her mentees either!