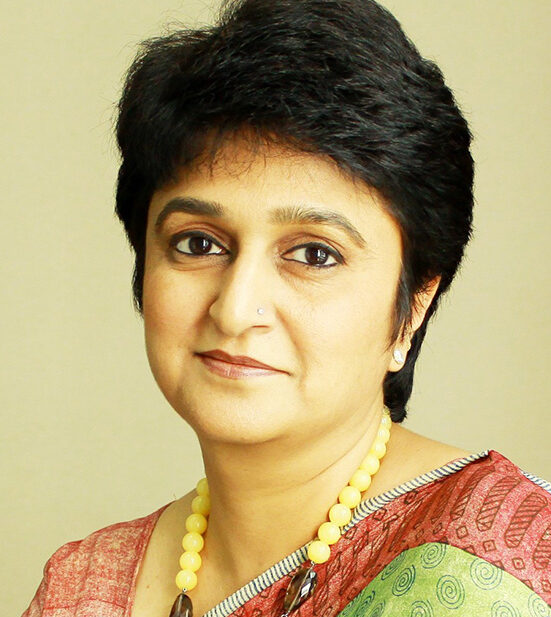 Naina Shah from Chennai has been an active mentor at BYST for the past 15 years and she is the Chairman of the South Chapter. Along with mentoring in business development arenas, she is also a strategic committee member for BYST. Naina pursued her higher education in Pune and also completed a certificate course in French from the University of Pune. That is not the end of the excellence for her. She did certificate courses on Interior Designing from Abhinav Kala and on Baking and Confectionary from Indian Institute of Food Technology.
Currently, she is the Director at Paradigm Environmental Strategies Limited. It is a business venture that has been bringing about changes and initiating conversations around the entire concept of electronic waste which reciprocates to society.
Naina's understanding of E-waste and electronics in general due to her professional experience has been reflected in her ways of mentoring clients at BYST as well. Her advice is always eco-friendly in nature, but she also keeps in mind that her mentees are just starting off. She received the "Zero Waste Award 2003" by Global Alliance for Incineration Alternative (GAIA) for waste management organised by the National Alliance for Zero Waste at the Asia Social Forum, Hyderabad, 2003.
Naina's brilliant mentoring is reflected immensely in the case of Mohammed Bilal who came to BYST for guidance and support in his Sales and Servicing business. He deals with laptops and who could be a better fit than Naina for Bilal. Bilal's business aims at providing product services which ensure error-free solutions. Naina helped him understand ethical practices of business and what came out of this mentor-mentee rapport resulted in a successful entrepreneurial story. Bilal landed his first big client through Naina and that order resulted in a revenue worth rupees 1 crore!
Naina makes sure that none of the steps taken in making a profitable business get too hard or expensive to follow through, yet always consciously designed to meet the needs of the entrepreneurs.